Taylor Swift, the renowned pop sensation. One aspect of her beauty that has often intrigued and sparked curiosity among fans – her natural hair. As she gracefully transitions from one era to another, it's hard not to notice the ever-changing hairstyles Swift effortlessly sports. In this article, we delve into the enigma of Taylor Swift's natural hair, exploring its evolution over the years and uncovering the inspirations behind her iconic looks.
The Musical Icon: Taylor Swift
Taylor Swift is not just a musical icon; she is a force to be reckoned with in the music industry. With an astonishing collection of awards, including 10 Grammy Awards, she has cemented her status as one of the most celebrated singer-songwriters of our time.
However, Taylor's impact goes far beyond only her musical accomplishments. As a result of her flawless fashion sense and developing personal brand, she has emerged as a style icon. Her trademark blonde hair has come to represent her image, giving her already distinctive and enduring persona a little more glitz and flair.
It's not just the numbers that speak to Taylor Swift's impact on the music industry. With over 150 million records sold worldwide, she has achieved immense commercial success. Beyond her talent and sales, Taylor Swift's impact on popular culture cannot be understated. She has used her platform to advocate for causes close to her heart, speaking out on issues such as gender equality and artists' rights.
News: Taylor Swift Is Back with Her Natural Curls
Taylor Swift recently made headlines as she showcased her natural curls and stunning summer style. The Grammy-winning singer-songwriter took to Instagram on July 7th to share a series of photos from her Fourth of July party. It was the first time in seven years that she had shared a holiday celebration on social media.
In the Polaroid shots captured at the gathering, Taylor can be seen confidently flaunting her curly tresses while posing alongside famous friends such as Selena Gomez and the HAIM sisters. Her outfit choices included elegant sundresses and a cute bikini top, complementing her carefree and joyful vibe. The post received an overwhelming response, accumulating more than 8 million likes. Fans on Twitter expressed their admiration for her outfits and hair, celebrating Taylor's embrace of her "single girl summer" with friends following her recent split from Joe Alwyn after six years of dating.
Taylor Swift's Famously Curly Hair
The curly hair of Taylor Swift contributes to her distinctive and recognizable appearance. She frequently embraces the texture of her naturally curly, slightly wavy hair by wearing it in free-flowing waves. Many people think Taylor's naturally curly hair is highly appealing and suits her face because of its finer texture.
However, Taylor shocked her audience in 2019 when she disclosed that as she grew older, her famous curly hair naturally straightened out. She admitted missing her once-wavy hair and voiced her nostalgia for it. Taylor Swift's hair has remained a key component of her overall look despite this transformation, and has continued to attract audiences worldwide.
Does she perm her hair?
No. She has naturally curly hair, as seen in childhood photos when her curls can be seen. She has previously spoken publicly about how difficult it has been for her to embrace and love her curls, even going so far as to try to straighten them when she was a tween. But as she's gotten older, Taylor has learned to love and accept her naturally curly hair, making it one of her distinguishing qualities.
See More: Taylor Swift Best Short Haircuts
What Happened to Taylor Swift's Curls?
Taylor Swift claimed in a 2019 interview with Elle magazine that as she's aged, her hair has experienced an amazing transformation, losing its natural curl and turning entirely straight without any help from her. The artist, who is 29 years old, expressed surprise at the transformation because she had always had extremely curly hair from infancy. Taylor revealed that she had desired in her junior high years for her hair to become straight locks.
She was starting to love and appreciate her curls, but then they vanished. Taylor jokingly urged her followers to "pray for their safe return." Nunzio Saviano, a hairstylist, claims that as people age, changes in hormone levels might have an impact on a person's hair texture. This theory was confirmed by colorist Sharon Dorram, who suggested that Taylor's hair would eventually regain its natural curl due to its initial texture. The probable future return of Taylor Swift's bouncy curls is anxiously anticipated by fans.
Early Years Curly-Haired
During Taylor Swift's early years, she was known for her beautiful curly hair. From a young age, Taylor's hair had natural curls that were evident in numerous photographs and appearances. Her curly locks became part of her signature look, which further contributed to her rise to fame and her unique style as a musician.
Transition to Straight Hair
Over the past few years, Taylor Swift's hair has undergone a significant transition from her once prominent ringlets to a sleek, straight look. Many speculate that she may have invested in high-quality straightening tools or discovered an exceptional straightening treatment. However, the true reason behind this shift could be attributed to hormonal changes that occur approximately every seven years, often resulting in alterations in hair texture.
Taylor's lifestyle modifications offer another explanation. Constant travel for jobs and projects, along with shifting altitudes, can be hard on the hair, increasing porosity and drying it out. The hair naturally becomes straighter as a result.
Different Hairstyles and Colors
Taylor Swift has exhibited her versatility throughout her career by experimenting with various hair colors and styles. She has seen amazing changes, going from light blonde to a warm honey-colored blonde and even experimenting with light brown. Taylor has experimented fearlessly with a variety of hairstyles in addition to her varied hair colors. She has worn a sophisticated bob that emanates refinement, a pixie cut for a daring and edgy style, and long, flowing curls to accentuate her inherent beauty.
Is Taylor Swift's Natural Hair Real?
There has been speculation about the authenticity of Taylor Swift's natural hair. Looking at a childhood picture of Taylor, it is evident that her hair was wild, curly, and brightly yellow. However, it is worth noting that Taylor has fine and thin hair, which may explain why her curls are not as strong and defined as someone with thick, curly hair. Taylor Swift's natural hair may be the subject of debate, but it's vital to realize that hair textures can vary and alter with time.
Does she wear hair extensions?
There have been observations by seasoned celebrity watchers that Taylor Swift's hair has undergone noticeable changes, raising questions about the use of hair extensions. These rumors surfaced following her performance at the Grammy Awards on February 12th, where her hair appeared to have shrunk in length from earlier appearances.
Taylor might have had hair extensions taken out during that time, based on the noticeable transformation. Like other celebrities, Taylor Swift occasionally wears hair extensions on stage. Her hair is not naturally thick and full.
Taylor Swift's Tips For Curly Hair
Taylor Swift provides helpful advice for taking care of her distinctively curly hair. Taylor admits that despite experimenting with a variety of hair products throughout the course of her career, she just needs a tiny bit of product to keep her curls in place.
In high school, she started to apply products to her hair, but she soon grew tired of the weighty texture and product accumulation. She now chooses a more natural style and steers clear of mousse and other styling aids as a consequence. She does not strive to smooth down any frizz; rather, she leaves her hair as it is. Furthermore, she has also experimented with various hair treatments, such as hot oil treatments and hair masks, to keep her curls healthy and beautiful.
What Is Taylor Swift's Natural Hair Color?
Blonde is Taylor Swift's natural hair color. She has primarily worn blond hair throughout her career, whether it was in long, wavy hairstyles or short, angular bobs. The precise hue of blonde has changed over time, though. Her hair was bright golden, albeit not nearly platinum, and naturally curly when she first entered the music business.
Since 2011, Taylor has experimented with many varieties, occasionally switching to darker hues like dirty blond or red. Her natural hair color has grown darker as she has matured, which is a usual occurrence for blondes. Taylor Swift has always been a natural blond, despite her forays into both lighter and deeper tones for music videos and concerts.
Does she dye her hair?
Throughout her career, Taylor Swift has experimented with a variety of blonde hair tints, occasionally dyeing it a darker copper tone. She hasn't tried out vibrant colors like pink, but her creative side has come through in her hairstyle changes. In music videos and live performances, Taylor firmly expresses herself through her hairstyle and cosmetics choices.
How to Recreate a Nature Curl Hair like Taylor Swift?
To recreate a natural curl hairstyle like Taylor Swift's, you can consider using a hair topper to achieve the desired look. A hair topper is a hairpiece that covers a specific area of the scalp or adds volume and length to the existing hair. It is commonly used by individuals who experience hair loss or those who want to enhance their hairstyle.
At Rehairstystem.com, our global online toupee store offers hair toppers designed to meet various needs and preferences. Our hair toppers are crafted with utmost care and precision, using high-quality materials and advanced techniques. Each hair topper is designed to mimic natural hair, allowing for a seamless blend with your own locks. With different options available, including curly hair toppers, you can easily recreate Taylor Swift's signature natural curl hairstyle.
Our dedicated team is ready to assist you throughout your shopping journey, providing guidance and support to help you choose the right toupee for your desired look. And whether you are located in the UK, Australia, Canada, Sweden or anywhere else in the world, Rehairsystem.com provide shipping services to ensure our products can reach you conveniently.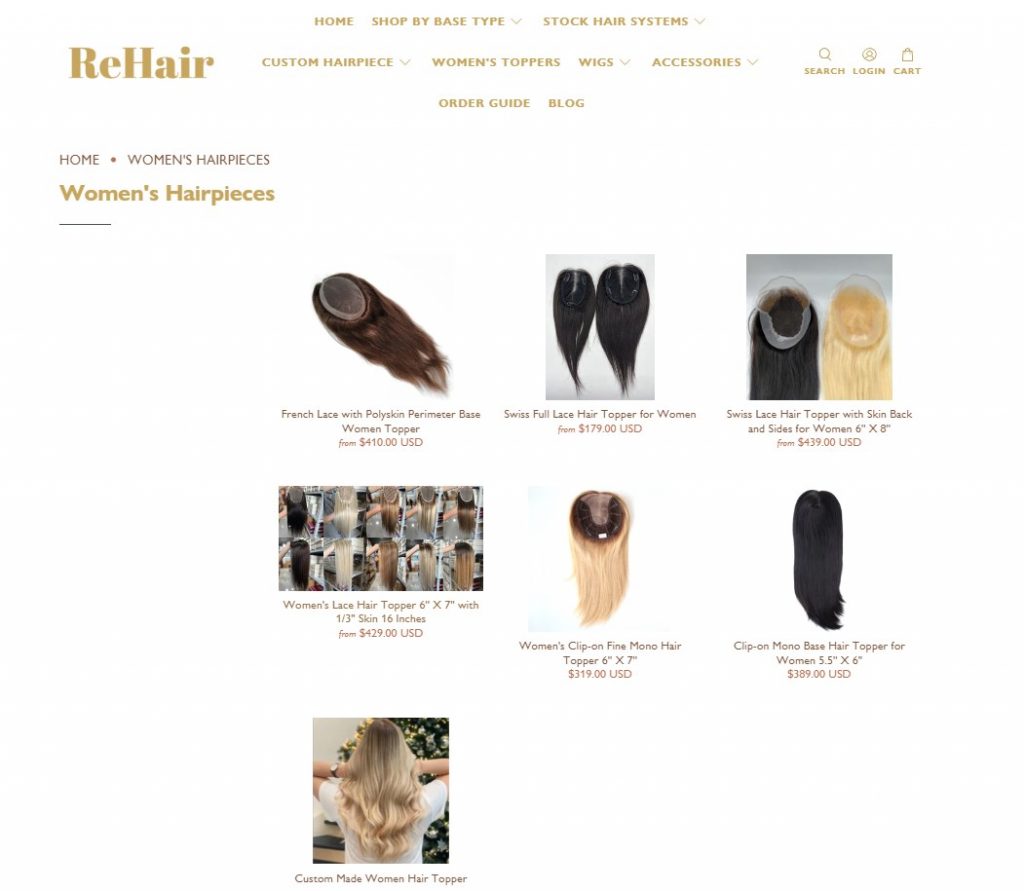 FAQs
What is Taylor Swift's natural hair?
Taylor Swift's natural hair is known to be wavy and textured.
What is Taylor's real hair pattern?
Taylor Swift's real hair pattern is typically wavy, with a natural texture that falls somewhere between straight and curly.
Was Taylor's hair naturally curly?
Her hair falls more in the wavy category rather than being tightly curled.
Is Taylor Swift's hair color natural?
Taylor has been embracing her natural dark blonde color.
Why is Taylor Swift's hair not curly anymore?
Some possibilities include changes in her lifestyle and hormonal.
Is curling hair bad?
Curling hair occasionally with heat styling tools is generally considered safe, but excessive heat and improper techniques can cause damage.
Is it rare to be born with natural curls?
No, it is not rare to be born with natural curls. The prevalence of natural curls varies among different ethnicities and regions.
Conclusion
In a world where celebrity trends come and go like passing fads, Taylor Swift stands out with her ever-changing natural hair. As we eagerly anticipate her next artistic chapter, one thing is certain – Taylor Swift's natural hair will forever remain an emblem of her individuality, versatility, and the undeniable mark she has left on the music industry.